Services
We offer a wide range of services for our patients. These include evaluation and treatment of:
General Muscle
Tendon, Ligament and Joint Injuries
Pre- and Post-surgical Rehabilitation
Sports Injuries
Reemployment Work Screens
Motor Vehicle Accidents
Pediatric Treatment
Athletic Enhancement Programs
Wellness Consultation and Instruction
Some specific areas that we work with include: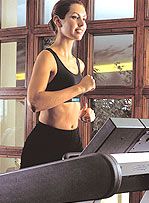 Headaches
Back and Neck Pain
Balance and Dizziness Problems
Pain and Dsyfunction Related to Arthritis
Stroke Rehabilitation
TMJ Disorder
Orthopedic and Neurological Problems
We offer more than 20 years of experience through evaluation and individual treatment programs. We can treat existing problems as well as provide preventive health care for people of all ages and health conditions.
Helping People Help Themselves Is the Foundation of Our Philosophy!